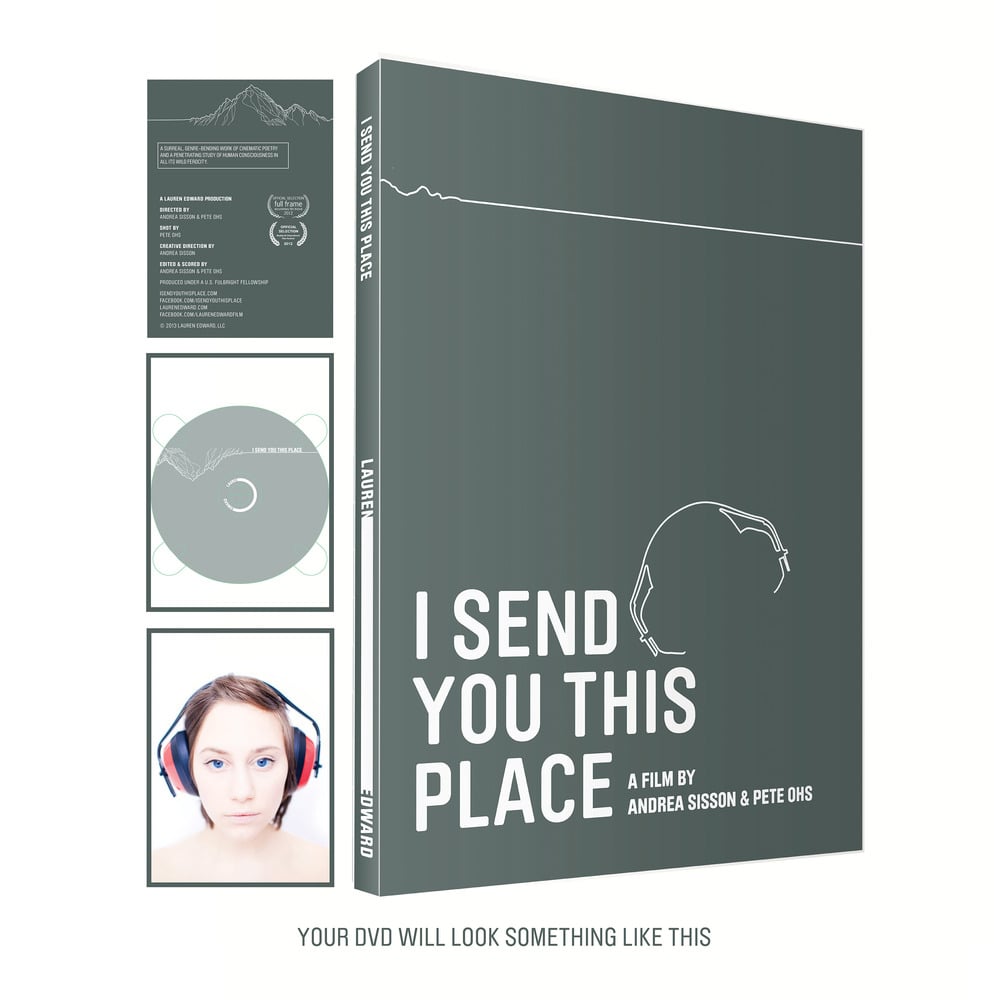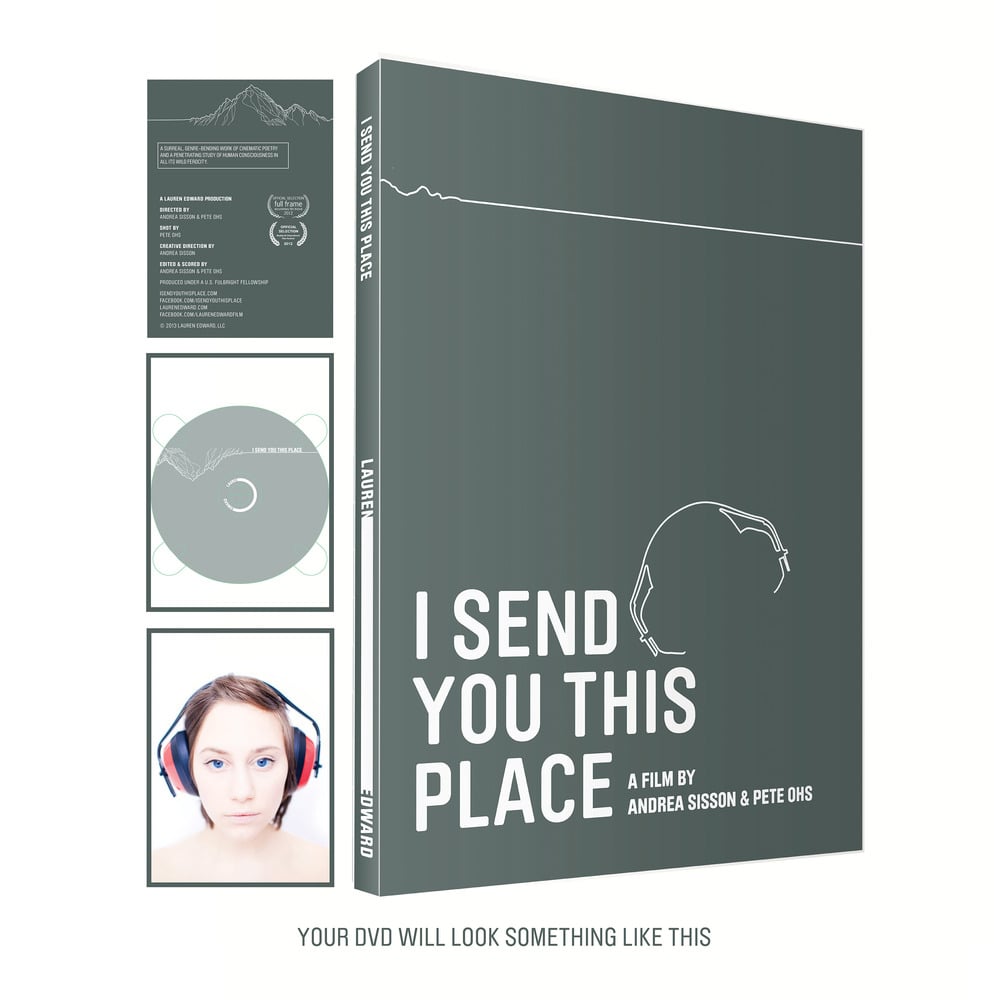 I SEND YOU THIS PLACE DVD (+ Private Link)
$15.00
(LTD FIRST PRINT/1000 SELF-RELEASE)
Archival, "old school" Single DVD in printed case! (+ a private link to own & stream the film whenever you like)
I SEND YOU THIS PLACE is the debut feature-length documentary from filmmakers Andrea Sisson and Pete Ohs. The film was an official selection of the 2012 Full Frame Documentary Film Festival, the 2012 Reykjavík International Film Festival, and VAEFF2013 NYC. I SEND YOU THIS PLACE was produced with the support of the U.S. Fulbright Foundation.
Shot in Iceland, he documentary blends fiction and non-fiction to tell the story of a young woman whose encounter with the intense natural beauty of Iceland inspires her to examine her troubled family history.
Overwhelmed by Iceland's physical grandeur, Andrea begins to question her comfortable notions of sanity and creativity, perception and conformity. Andrea's breakthroughs lead her to embrace her own eccentricities, and those of her schizophrenic brother.
Part memoir, part travelogue, part philosophical rumination - I SEND YOU THIS PLACE is a surreal, genre-bending work of cinematic poetry and a penetrating study of human consciousness in all its wild ferocity.
---
Website & Trailer: www.isendyouthisplace.com